Ready to see some homes that are as cool as ice? We've found some of the best uses for white ever and know you're going love them. So much so, you might have to stop yourself immediately heading out to grab yourself a bucket of white paint once you've seen them!
Not just for interior walls, white is a wonderfully versatile home décor colour that always leaves a space or surface feeling bigger, brighter and better. Let's take a look and see what you might like to give a freshen up this weekend…
1. Creating the ultimate in great first impressions, the white exterior walls here look fresh, modern and chic. Best of all, any style of home would look good with this finish!
2. This industrial and almost open plan bedroom/bathroom space looks so relaxing and calm thanks to all the white accents. Way to soften up a theme!
3. Minimalist, understated but undeniably stylish, this plain white bedroom looks heavenly and the mirrored accessories offer a great contrast
4. White bathrooms might not be a new trend but they are a classic for a reason! They always look large, clean and perfectly fit for function
5. White keeps everything connected and perfectly lit in an open plan layout. Contrasting colours are great for highlighting a transition to another area, such as the stairs here
6. Maybe not the perfect choice for a family home, white living rooms look wonderfully grown up and offer great opportunities for adding in super bright accents
7. The commitment to a white colour scheme here is amazing and we love that all the furniture pieces have reflect the theme. How does it look so warm and comfortable though?!
8. This understated home office looks stunning in white and really gives the impression of amazing productivity. The retro styling of the desk also works well against the stark modernity of the colour scheme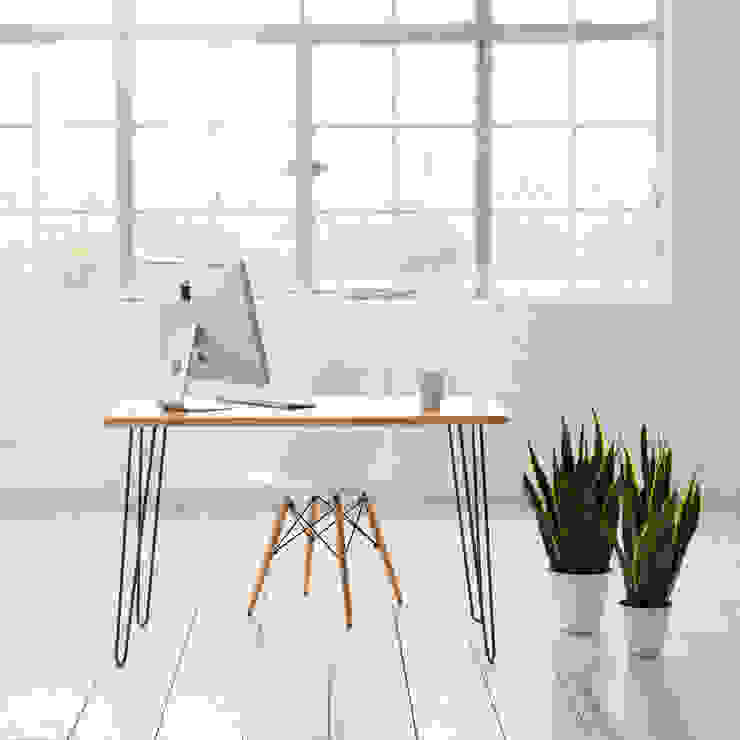 Midcentury Modern Desk in Solid Ash
Biggs & Quail