Para delimitar ou separar espaços podemos recorrer à tradicional porta vidrada ou decorar com ramos secos de aspecto moderno ideais para espaços de estilo de ambientes naturais.
A realidade de cada casa leva a reconhecer que grandes habitações são as mais indicadas para aplicar a técnica da divisão de espaços, não querendo com isto subjugar espaços menores, mas existe maior facilidade e necessidade em espaços grandes. A sua escolha por esta técnica deverá estar ligada às suas necessidades e gostos pessoais. Existem imensas propostas dependendo da divisão, do tamanho do mesmo e do objectivo final—paredes, biombos, separadores, cortinas, etc.
Acreditamos que as fotos seguintes o irão inspirar a mudar os interiores da sua casa! Venha daí!
2. Uma parede com cheios e vazios deixa passar luz, som e imagem
3. Parede divisória com ramos (funciona mais como aspecto decorativo)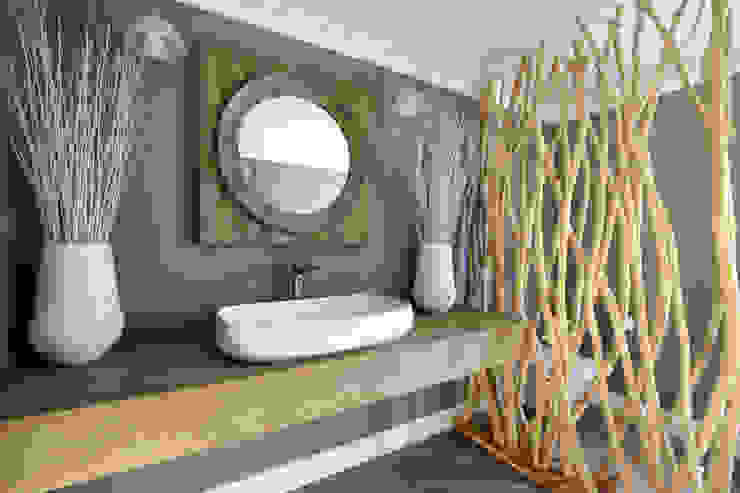 Guest Bathroom
JSD Interiors
4. Cortinas e persianas laminadas de madeira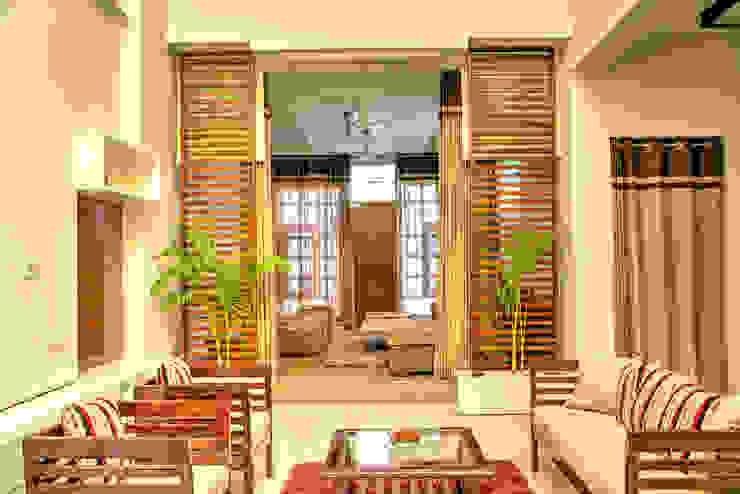 The House of Yellow Shadows
Studio An-V-Thot Architects Pvt. Ltd.
6. Porta de correr em vidro mate, facilitando o jogo entre os diferentes espaços
7. Um móvel fechado ou com aberturas como o da imagem serve para dividir espaços de forma funcional
8. Estrutura com cortinas que envolve a cama e separa do restante espaço
9. Com diferentes níveis de cota conseguir dividir espaços
10. Uma cortina rígida com elementos geométricos divide a zona do quarto com a sala