Space can be a tricky dame when it comes to smaller homes and studio apartments. Crammed up rooms with no room to breathe, simply won't suffice. We at homify, present to you the bigger picture- the flip side to your present perspective. Here are some ideas cut from a different cloth, not tailor made to fit stereotypical views of small homes. 
Before you look out to lease your home for a larger one, delve into the ideas presented in this ideabook. 
1. Modular furniture that fits between the cracks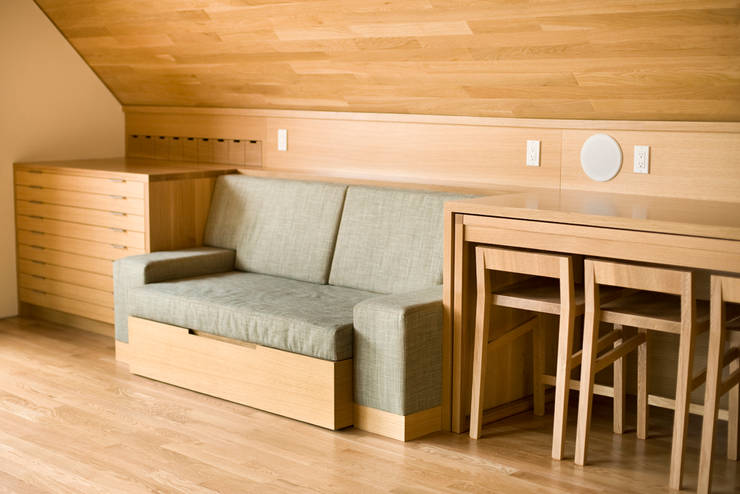 Laurelhurst Carriage House
PATH Architecture
2. The illusion of space can be created with clever wall paper
3. Pack away your utilities in this compact kitchen utility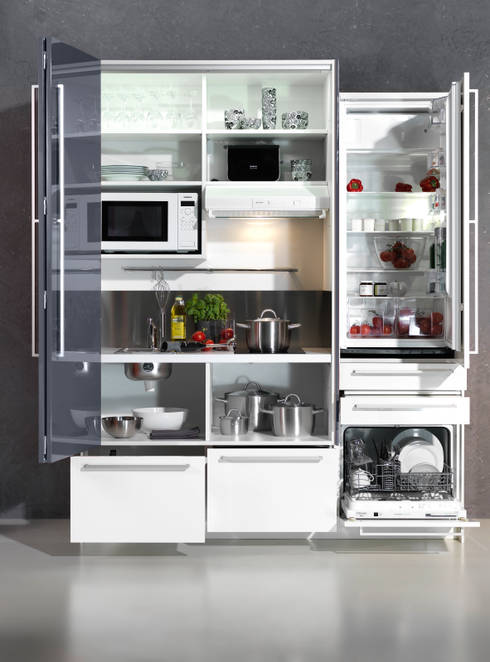 Miniküche Vision
Dick Küchen
4. Double decked for the two sides of the coin that is study and play time
5. A windowsill table top that allows for boredom to be thrown out the window, if ever it came knocking
6. Single piped framework running across the entirety of the wall leaving you with plenty space for more.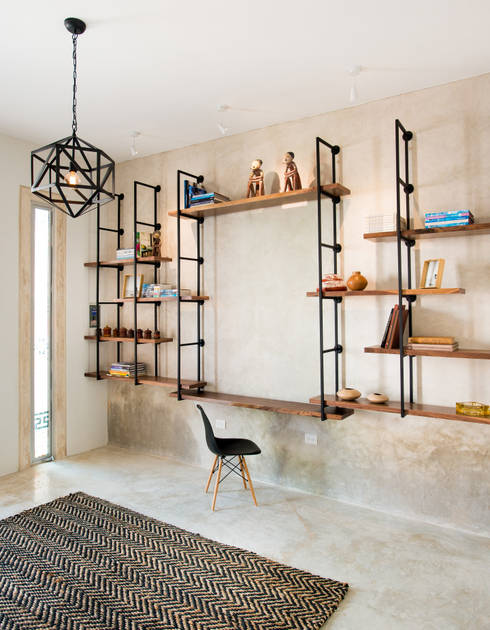 Vestibulo—B+H45
HPONCE ARQUITECTOS
7. Opt for furniture that traverses alongside the walls of a room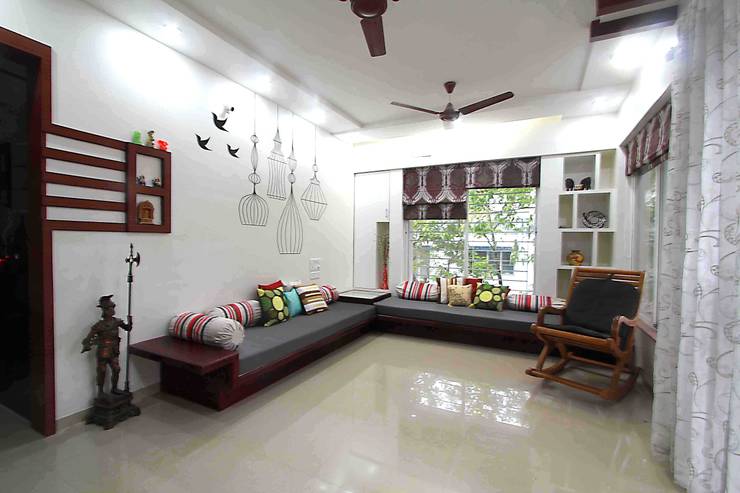 3BHK Interior work
Designaddict
8. Bifurcate your studio apartment with the divider that can come off your wardrobe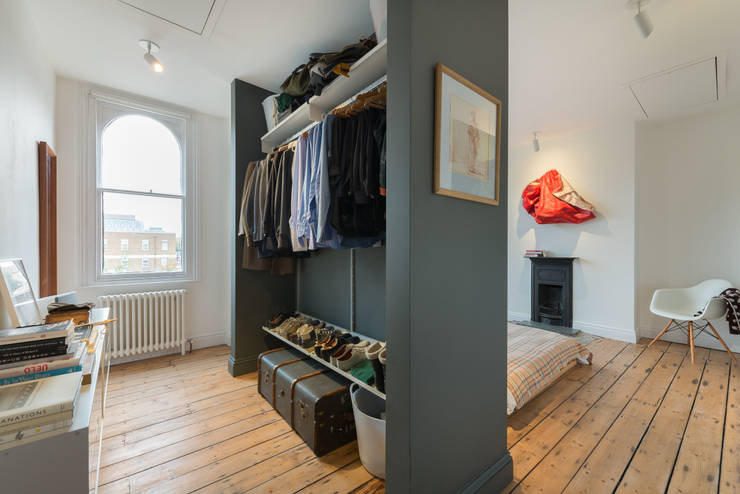 Darnley Road
Will Eckersley
9. The area surrounding doors can be turned into cabinets
10. Surreptitiously slip smaller items under stairs or turn your staircase into a coffee table.
12. Throw some light on the lighting of a room to bring in a warm cozy ambiance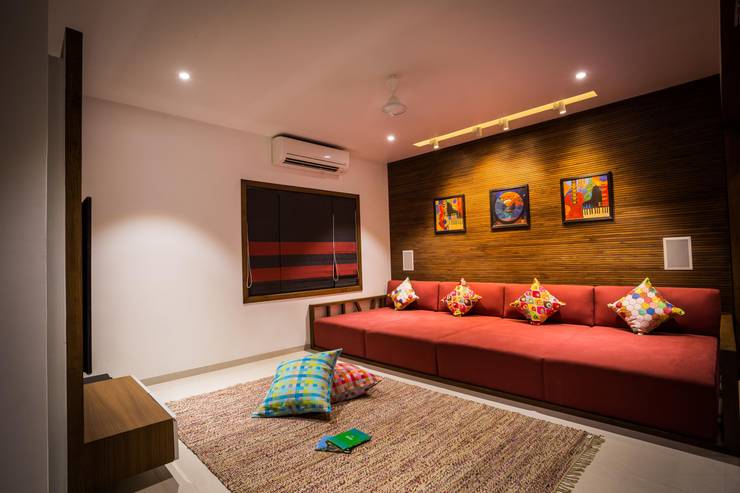 Chandresh bhai interiors
Vipul Patel Architects
14. Mirror on the wall, make this lavatory a ball!