Give a modern touch  to the entrance of your  home by adopting one of the breathtaking wooden entrance door inspirations that we bring to you in this ideabook. 
The main door of your house is important in aesthetic terms because its role is almost like that of a business card. In addition, it is essential that it is solid so that you feel safe within your own home. In the market, several models of wooden doors are available, some rustic and traditional, others modern or even avant-garde. 
See the creations of our professionals and tell us which one you identify with the most.
1. A large pivoting door, like this one, brings dynamism and uniqueness to the façade.
2. For a modern entrance, choose a door that combines materials such as wood and metal – functional and stylish!
3. Wooden doors with glass are excellent for inviting natural light inside the home. It will create a delightful entrance!
4. Choose a wooden door that matches your house so that it looks aesthetically perfect inside and out.
5. If your façade is more traditional, the design of your door should not contradict the style of your home. Emphasize the door with a darker wooden frame, like you see in this image.
6. Wood and white – a winning combination!
7. Surprise your guests with a sophisticated, minimalist door that combines wood, metal and glass.
9. Vertical wooden strips in distinctive shades along the entrance bring a contemporary effect.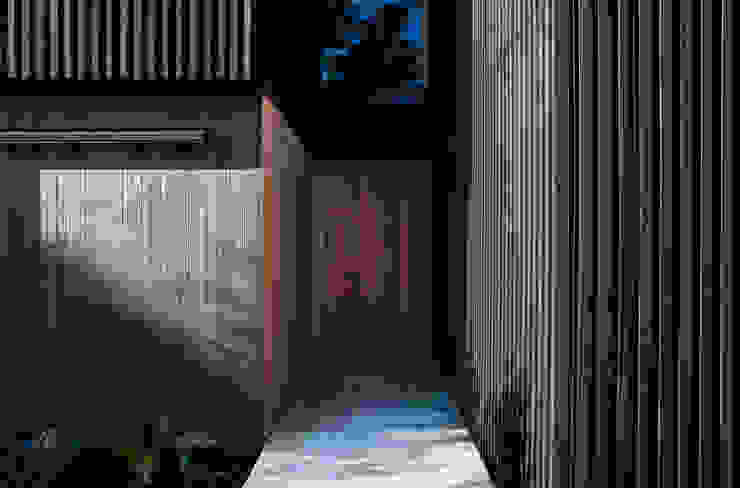 Marine Parade
Dorrington Atcheson Architects
10. Always think about functionality when transforming the main door. Use practical, long-lasting and easy-to-install materials.
11. Use the full height for placing the door. It will present a dramatic entrance that leaves everyone gaping!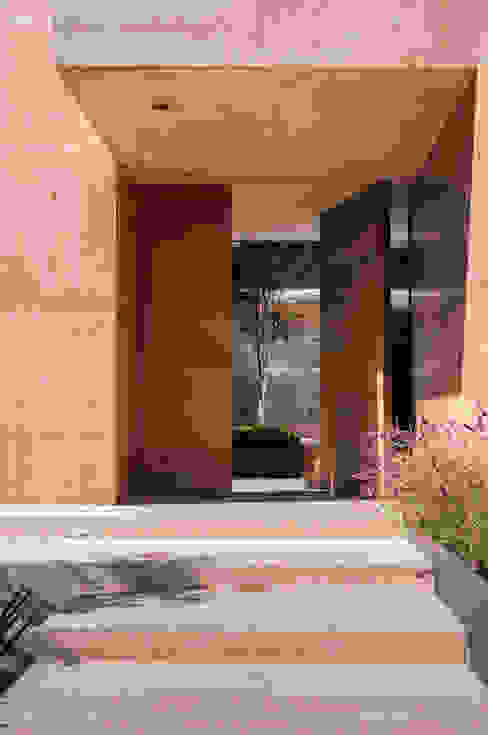 ML Residence
Gantous Arquitectos
12. Highlight the door with lots of light. Eye-catching and original, this massive door dazzles us with its innovative design.
13. How about coating a portion of the entrance with the same shade of wood as the door?
14. Use wood in warmer tones to make your façade look interesting and inviting.