Que faire une fois que l'air se refroidit et que la nuit tombe ? Ignorer le merveilleux jardin que nous avons nourris et mis en scène tout l'été ? Non ! Assurons-nous d'inclure quelques modalités à nos jardins pour que ceux-ci soient utilisables un peu plus longtemps qu'une semaine par an… et c'est exactement ce que nous allons vous montrer aujourd'hui !
Ces jardins ont été conçus par de talentueux architectes paysagistes pour s'assurer que, lorsque le soleil se couche, la fête ne se termine pas. Jetons un coup d'oeil et voyons ce que vous allez utiliser comme source d'inspiration pour votre propre maison !
1. Des assises comfortables, des lumières subtiles et de quoi faire un feu ! Quoi de plus ?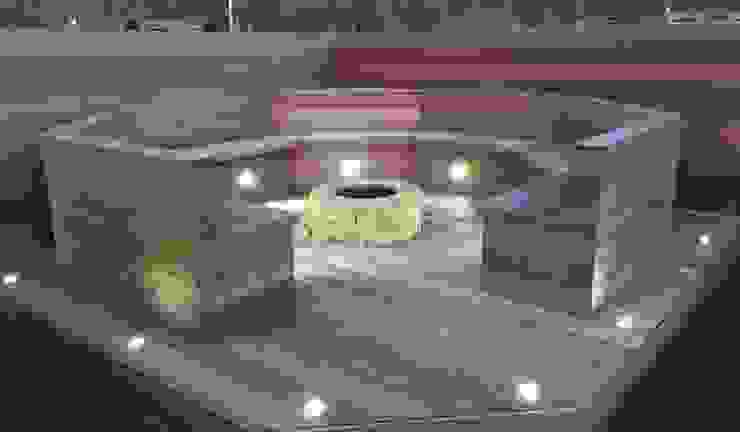 Ayrshire outdoor living
Lithic Fire
2. Dans un style japonais chramant, cette petite pergola livrera des soirées de rêve
Pergola
Earth Designs
3. Si le fond d'air se rafraîchit, cette terrasse modulable pourra se refermer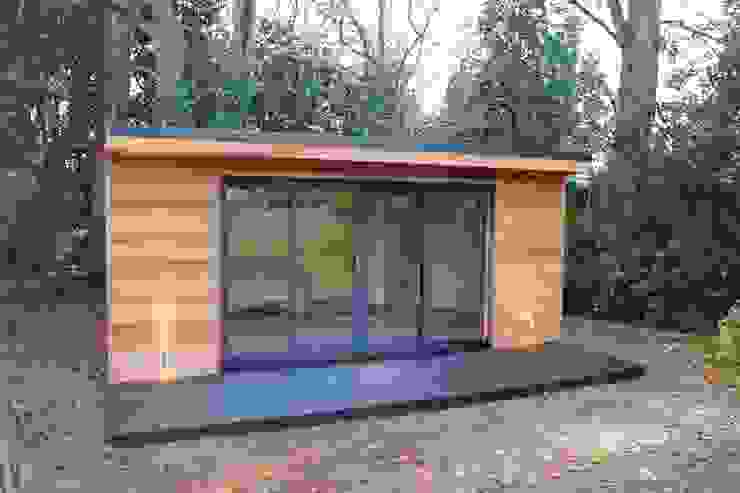 'The Crusoe Classic'—6m x 4m Garden Room / Home Office / Studio / Summer House / Log Cabin / Chalet
Crusoe Garden Rooms Limited
4. Pour l'hiver comme pour l'été, ce petit cabanon sera votre allié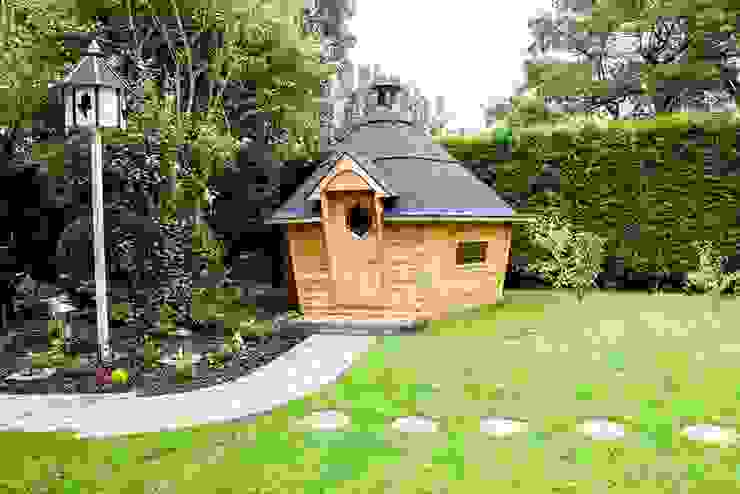 10m² Barbecue Cabin in a Derbyshire garden.
Arctic Cabins
5. Pensez à des lumières funky pour que la soirée n'en finisse pas !
6. Des bougies et des lanternes sont d'un super esthétisme d'après-midi, et d'une fonctionnalité géniale de nuit
7. Parfait pour savourer un verre de vin autour de ce feu ! Tchin tchin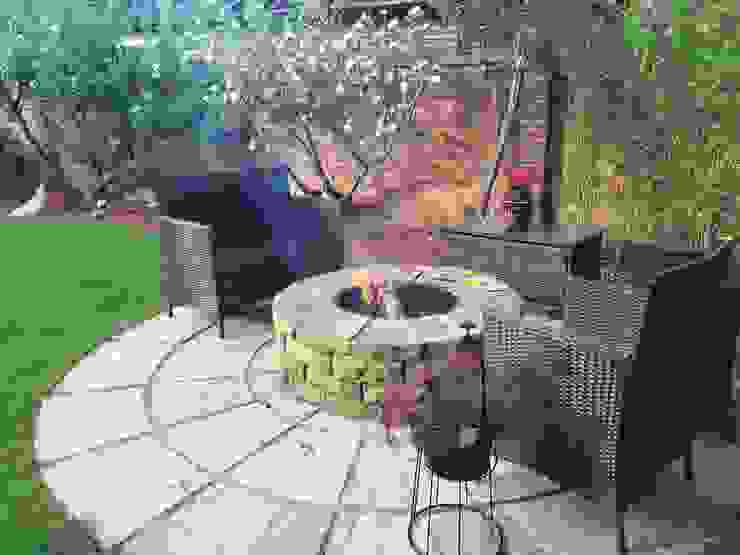 1.2m rustic sandstone firepit
Lithic Fire
8. Suspendre des lanternes ajoutera une touche d'élégance au jardin, particulièrement au crépuscule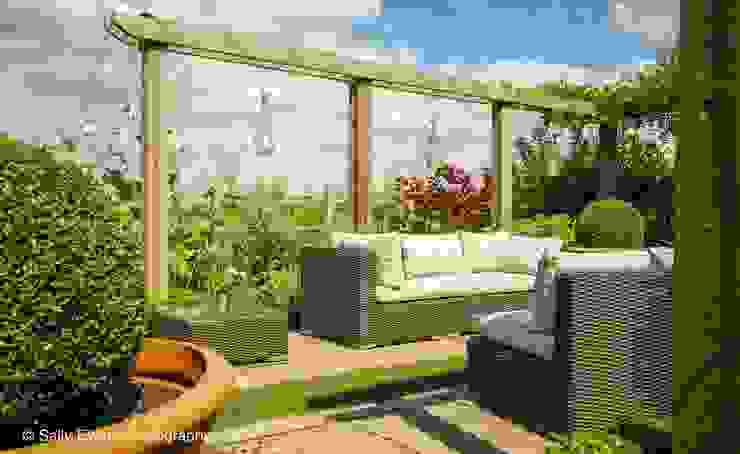 Pergola and Seating
Matt Nichol Garden Design Ltd.
9. Deux faces ouvertes, deux faces fermées : la bonne idée pour l'exposition
10. Cette construction hyper moderne a presque l'air d'un resto pro ! Et le résultat de nuit est magnifique
11. Qui n'aimerait pas d'une douce soirée en tête à tête là ?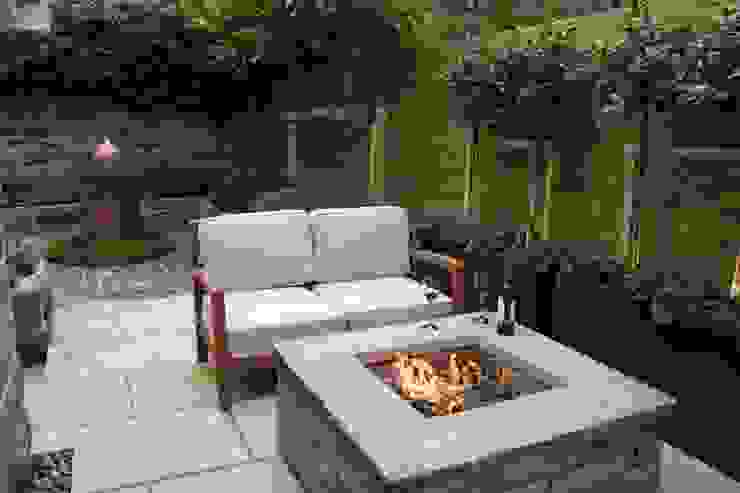 Urban Courtyard for Entertaining
Bestall & Co Landscape Design Ltd
12. En parlant d'un jardin pour deux… Que vous inspire celui-là ?!
13. Les suspensions murales créent une atmosphère chaleureuses à la tombée de la nuit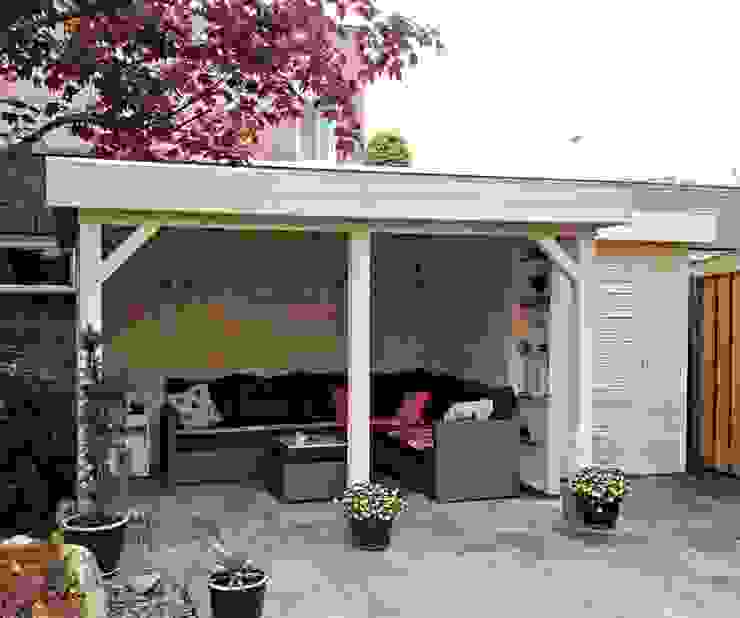 Gazebo with intergrated garden store
Garden Affairs Ltd
14. Si vous n'aimez pas trop les petits feux… Que diriez-vous d'un grand pour illuminer tout votre jardin ?
15. Ces belles lanternes habille la table, et éclairera vos meilleurs moments entre amis !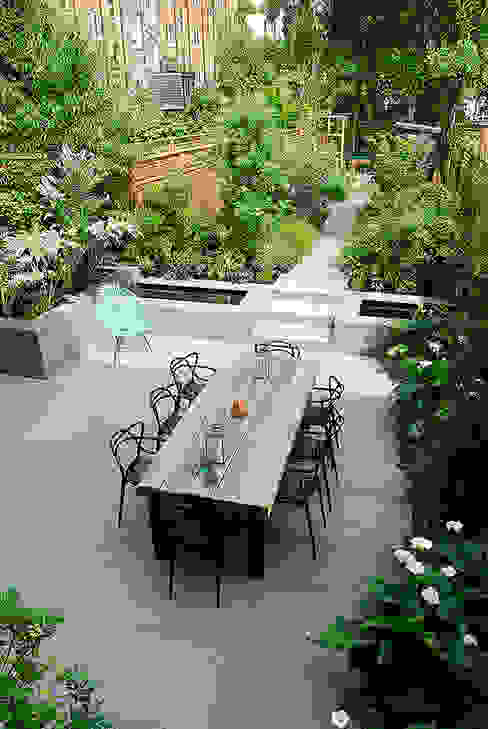 Contemporary Garden Design by London Based Garden Designer Josh Ward
Josh Ward Garden Design