After a few years, every patio starts to look worn out since it's exposed to the natural elements. Renovating the patio may be on your wish list, but with a limited budget, it often loses out to more important things such as saving up for a vacation or buying gifts for your family and relatives during festivals. Before you know it, a couple of years would have gone by without remodelling your patio.
At homify, we understand the constraints that homeowners face. To make things easier, we have put together a list of ideas to inspire you to get started on renovating your patio. You don't have to spend a lot of money, since these tasks can be done by you one at a time, whenever you have the time and money for it. Of course, there may be a few things for which you need professional help, and these can be postponed until you save up for it. Here are 15 ideas that you can copy to transform your patio and refresh it.
1. Lay tiles in a section, using the most economical outdoor tiles. Choose neutral tones as they always look sophisticated, and create borders with pebbles or stone for a fabulous feature!
2. Add a wooden deck. It brings a tidy look to the yard, and you can install it yourself!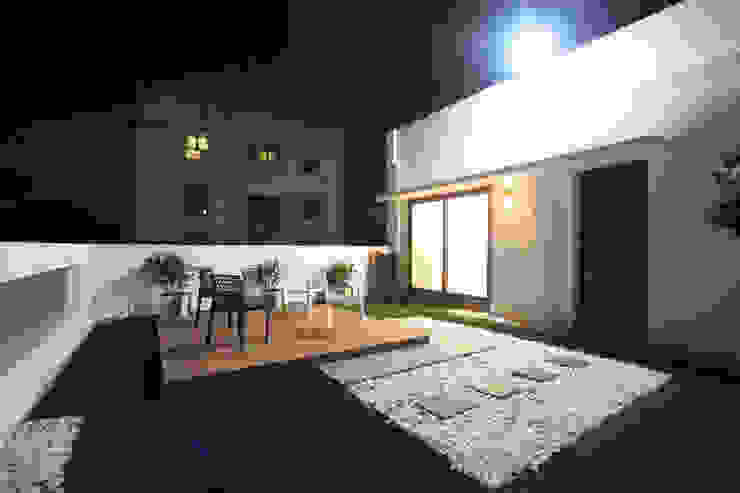 Landscaped terrace
Ansari Architects
3. Put together a low-maintenance garden using small shrubs and stones. Preferably plant drought-resistant shrubs so that you don't have to use too much water on them, especially in the summer months when the water supply is irregular.
4. Organize your patio by throwing away old and unused things that are stashed in a corner. Transform the ambiance from a storage yard to a relaxing space by installing a concrete planter or a green wall.
5. Use wood and concrete for some D-I-Y furniture such as simple benches and tables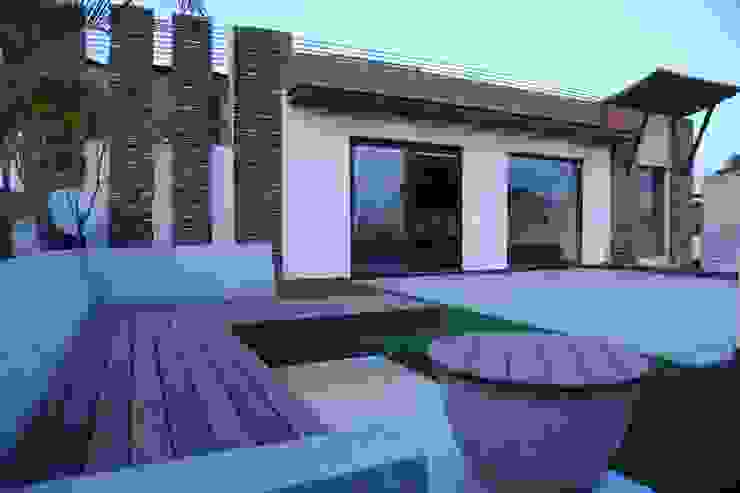 Terrace
Aayam Consultants
See this article for some interesting garden furniture ideas.
6. Concrete is a material that doesn't cost much. It looks neat and elegant and is always trendy
7. Create different areas in your patio; you can add these one at a time – a barbeque area, garden, play area for the kids…
8. A few lovely hanging pots or wall planters can add a charming touch to your patio
9. A wild garden is very economical!
10. Add a couple of sun umbrellas and deck chairs for creating a relaxing space on your patio
11. A wooden deck at the entrance is elegant. For an eye-catching element, add a fountain.
12. Paint the wall in a bold colour to change the look of the patio completely
13. Build a barbecue. It doesn't have to be expensive. There are many designs that you can copy.
14. Get creative and play around with the most economical materials – concrete, brick and recycled wood. When combined well, they result in a cool and relaxing setting like this one.
15. This may require saving up a bit of money, but your patio will look lovely with stone cladding on the wall
See this ideabook for more inspiration for creating a beautiful patio for your home.