Though interior lighting is only used after nightfall, its layout and design is always planned as a part of interior decoration so that every part of the house is well lit. Efficiently planned lighting  system can enable creation of a bright, elegant, and sophisticated environment that brings immense pride to owners when guests appreciate their foresight. Lighting professionals recommend unique type of lighting for every room depending on the purpose for which it is being used and layout of furniture. 
Improvement in lighting technology now means that people now have access to better and innovative lighting solutions depending on their budget and environment they want to create. In this book of ideas, we will share fantastic ideas to light the walls of your home irrespective of the material used in furnishings and tones of walls. 
1. Pin lighting to give personality to the facade
2. Tiny square lights that create perfectlu tilted squares between them for warm atmosphere
3. Floor luminaires for a resplendent stone wall
4. Lighting to hightlight artistic textures on the wall
5. Light up the inner courtyard like a club
6. Diamond shaped lights that give character to the wall with lights drifting in all directions
7. Recessed lighting that sheds brightness through slim silhouttes on the ceiling. Amazing!!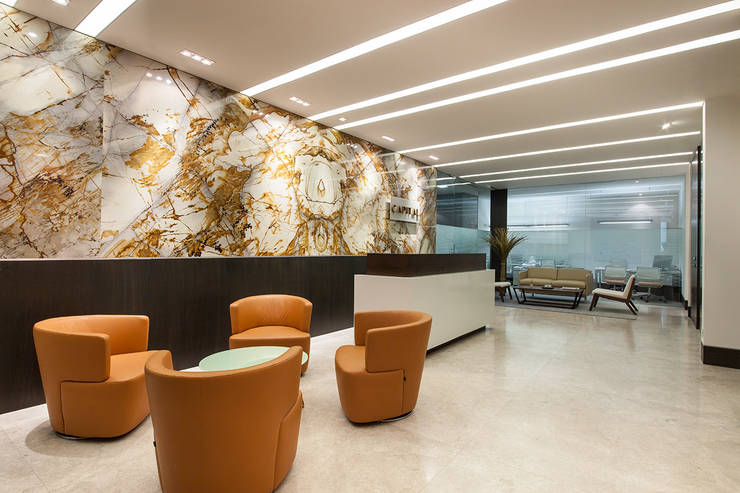 Oficinas Corporativas—Home Office
Ofis Design
8. Warm yellow lights supported by twinkling drop down ceiling lamps for a cozy atmosphere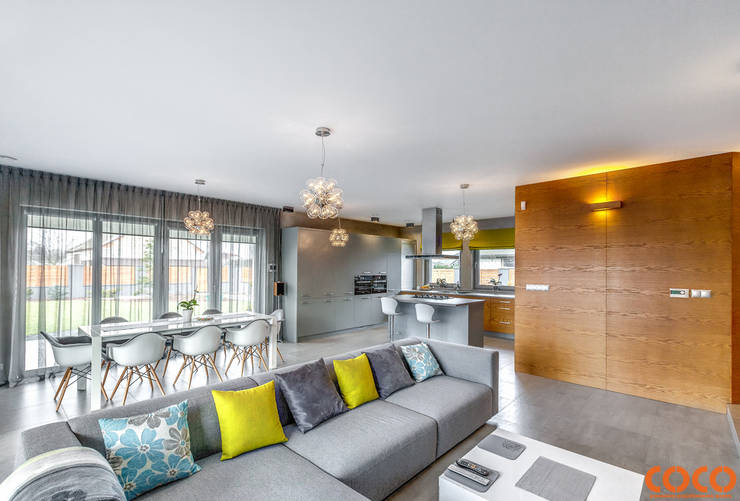 Dom w szarościach
COCO Pracownia projektowania wnętrz
9. Low power floor and ceiling lights for necessity on the exterior walls
10. Bright moonlight in the shape of white lights in the living room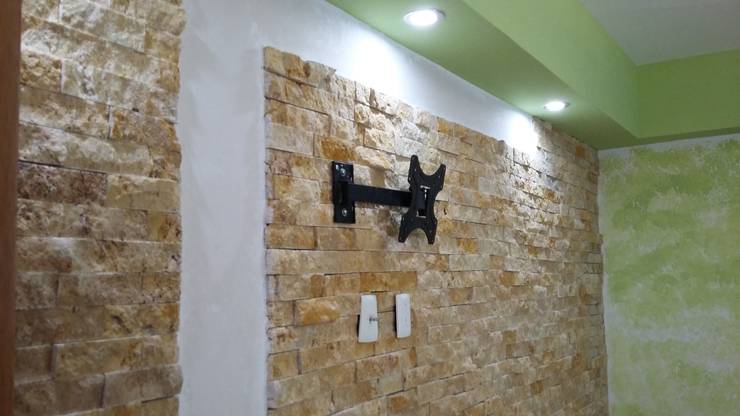 Casa idea
Estudio Ideas
11. Combination of natural lighting from windows and artifical lights near the stairs for eclectic design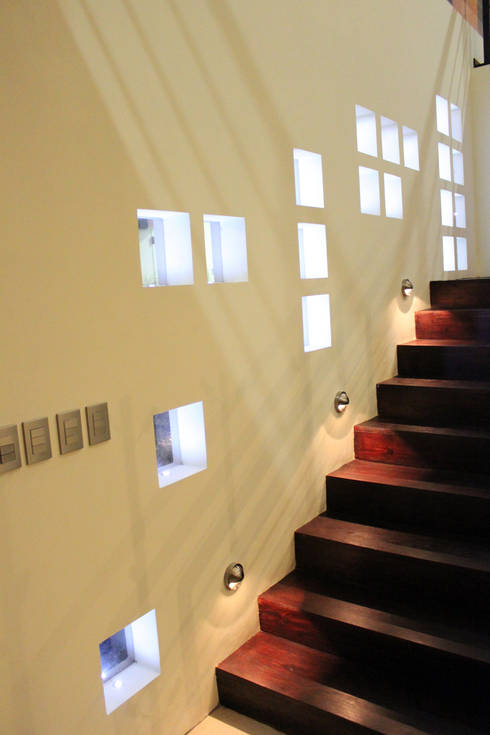 Casa J+S ARQUIMIA ARQUITECTOS
Arquimia Arquitectos
12. Tiny lights embedded below cabinets keeps the counter well lit even if overhead light is not powerful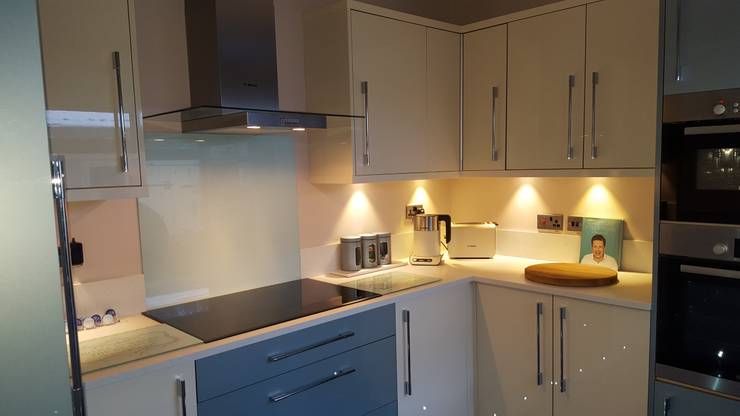 Blue & Cream Gloss Kitchen, Aberdare, South Wales
Hitchings & Thomas Ltd
13. A slim strip of glowing light between the ceiling and walls below creates a spectacular effect!
14. Accentuating the plants and inhouse garden with tiny lights around the rim and embedded into the wood. Charming!!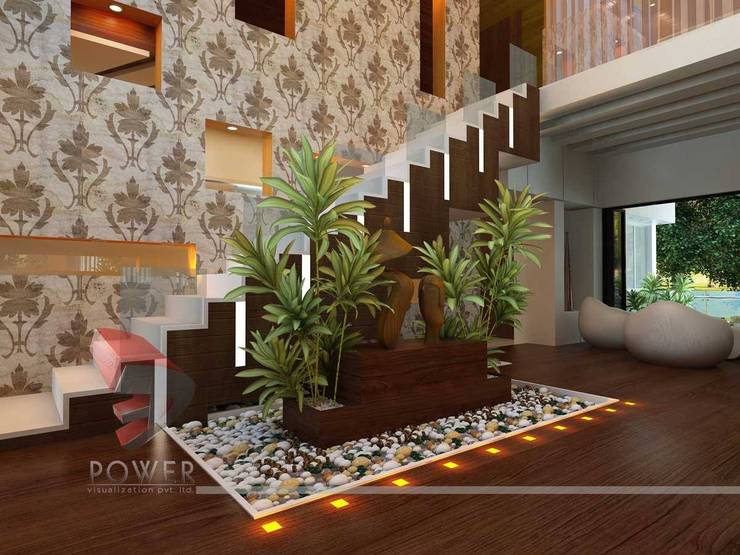 Beautiful Living Room Interiors
3D Power Visualization Pvt. Ltd.
15.Impressive stone cladded entrance with tiny lights highlighting the stylish layout
16. Combination of recessed lights and regular LED lamps enhance the brightness of neutral walls.
For more information on selecting the right lighting system for your house do read LED Lighting—Everything you need to know.