Usually, when one talks about a prefab house made of wood, what comes to mind is a basic shed-like structure. However, wood is one of the cleanest and greenest materials that one can use and is a perfect choice for those who want a home that is sustainable and has the least impact on the environment. A wooden house can be charming too, as it's one of the oldest materials used to design homes.
Take a look at this prefab home to get an idea of how wood can be used to create a lovely modern home that is eye-catching both from the outside as well as inside.
At the entrance, stairs lead up to an elevated terrace that is perfect for enjoying the outdoors and the surrounding greenery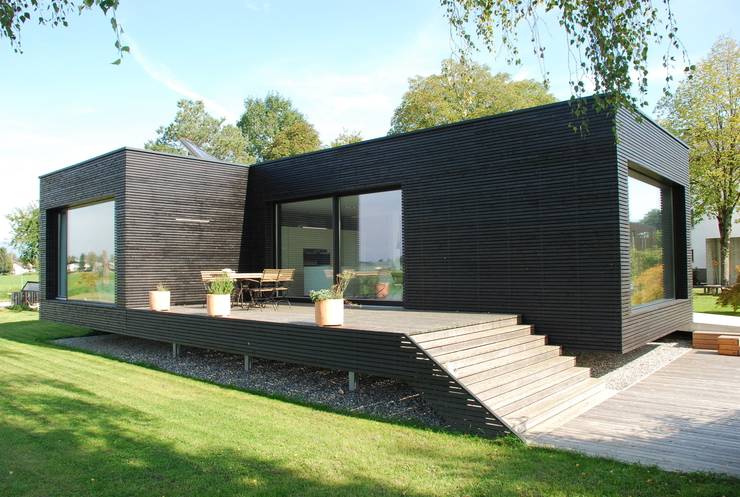 Gartenansicht
schroetter-lenzi Architekten
The main entranceway combines cement and greenery with dark mahogany wood to present a sophisticated image
Large windows seamlessly connect the indoors with the exterior landscape and also invite natural light into the home
A bathroom with a view, with the bathtub set in front of the glass window, giving it the feel of being located outdoors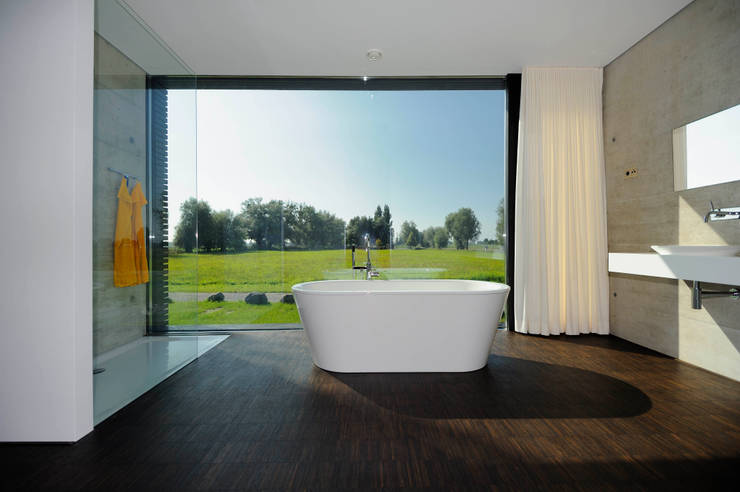 Badezimmer mit Ausblick
schroetter-lenzi Architekten
See some more minimalist bathroom designs here.
The futuristic kitchen is a picture of minimalism, but manages to include all essential modern appliances within the room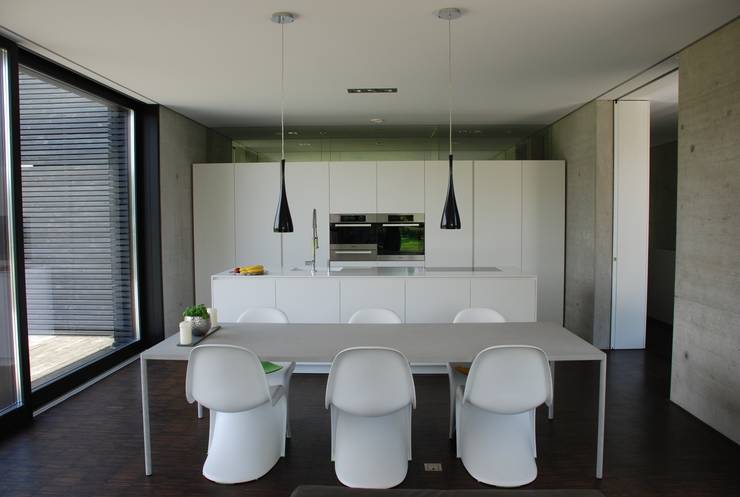 Offene Küche
schroetter-lenzi Architekten
The other rooms, including the living room are simple, but functional with attention given to providing every essential feature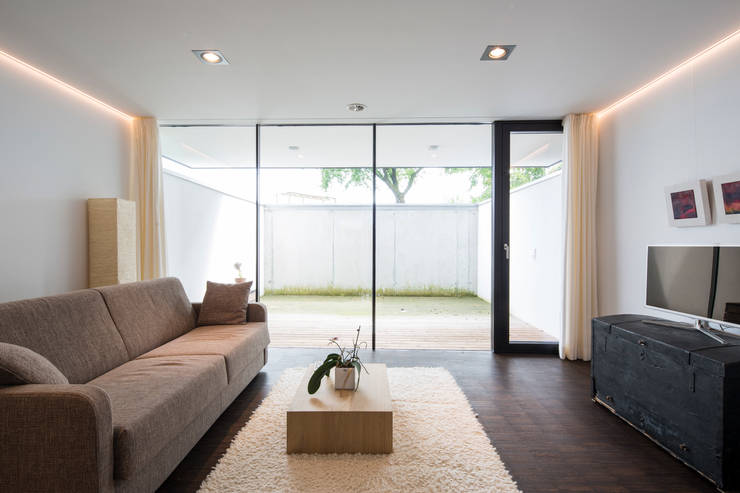 Gästezimmer und Hobbyraum im Keller
schroetter-lenzi Architekten
Colour is introduced into the minimalist design in geometric blocks through the furnishings and pictures on the wall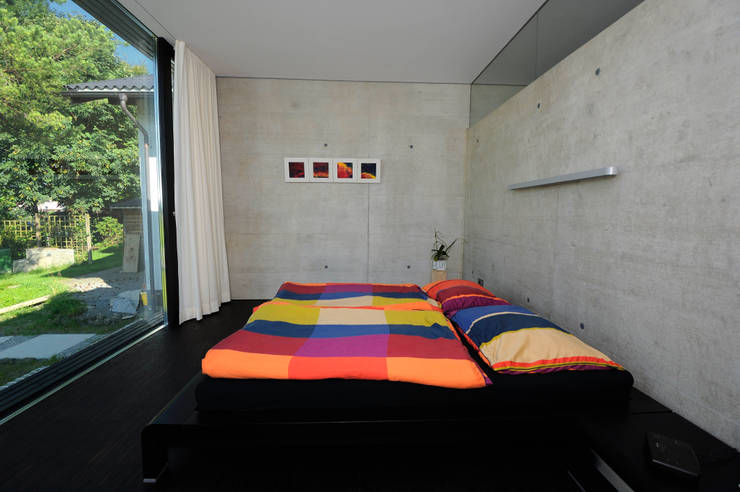 Schlafzimmer
schroetter-lenzi Architekten
See this ideabook for some gorgeous prefab homes.