Much of the emphasis, while designing a garden, is laid on pretty and perfectly selected plants and sapling and their arrangement. However, the fences must never be forgotten. Why? Because firstly, it determines the overall picture of the garden enormously and secondly, because it is supposed to ensure your privacy. Who will be happy to see their neighbors and passersby constantly starting at your home, or maybe, your cake plate?
The fence must, therefore, meet a few criteria defined by professionals. We have compiled for you 16 matching models, sure to please even your neighbors.
1. Stylish, Strong and Stable- These kinds of wooden fences of Wooden Horizontal slants are really good pick for real class.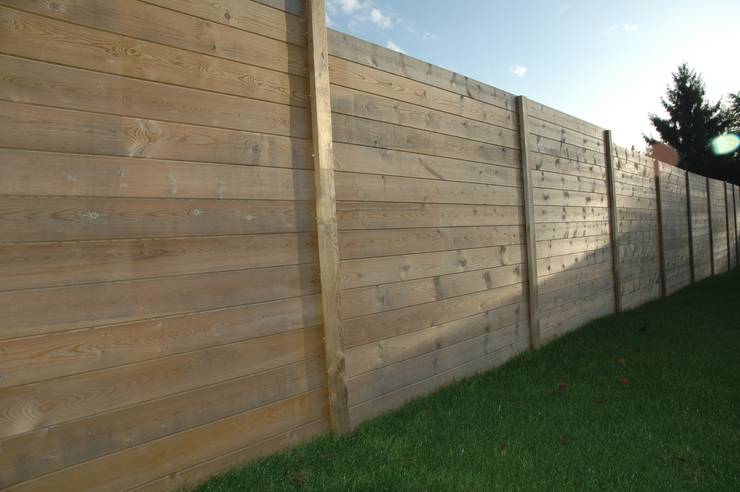 Palissade bois PARANA—Deck-linéa
Deck-linéa
2. If you wish to be more daring, bold and adventurous- How about having a Black Fence?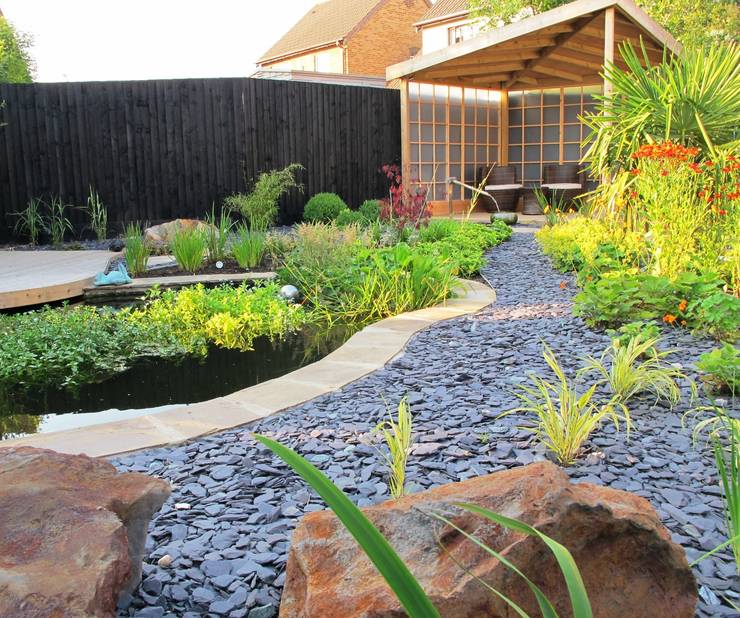 Zen Inspired Garden, Bradley Stoke
Katherine Roper Landscape & Garden Design
3. Symmetry is the key to consistency of garden and you should rope it in like this!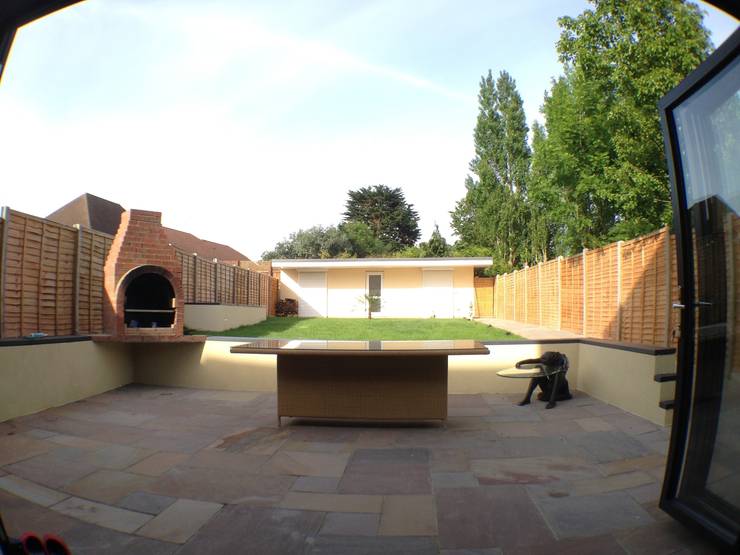 patio with raised sitting area and suspended brick barbecue
Progressive Design London
4. A decorative fence is the most perfect thing for a romantic garden and Newly wed couple's home.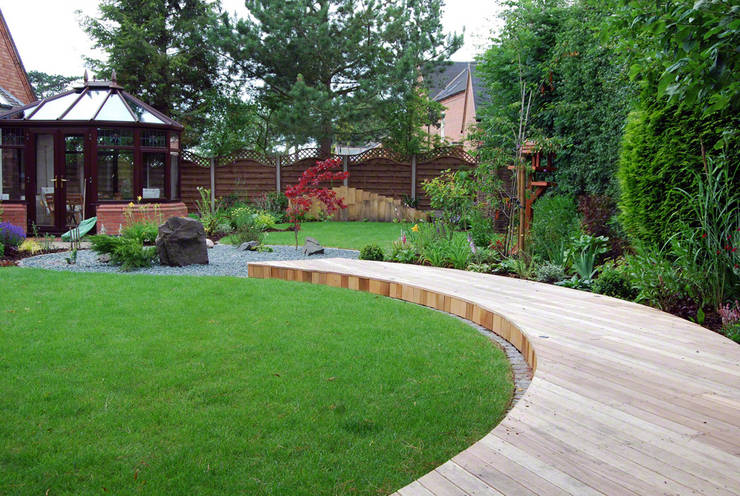 A curved deck links the seating area to the house
Lush Garden Design
5. This one might not be as great and high as wooden fence but it can still the beautiful incident day light with panache.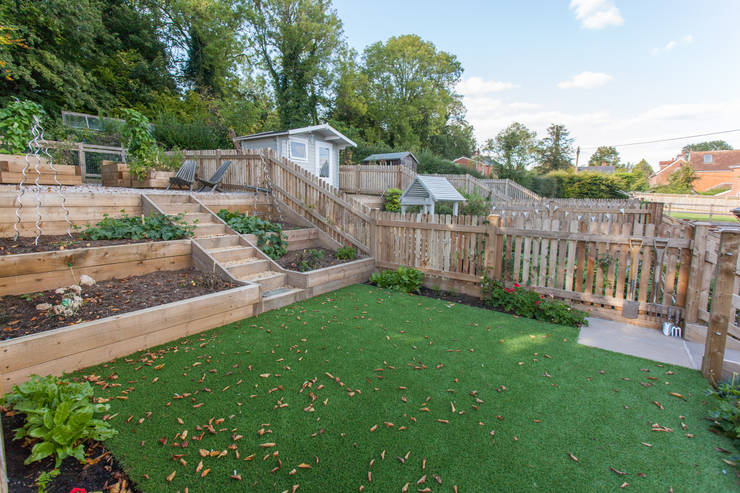 White Horse Pub
Hampshire Design Consultancy Ltd.
7. Woven fences that are beautiful and also have the advantage that they can be easily moved.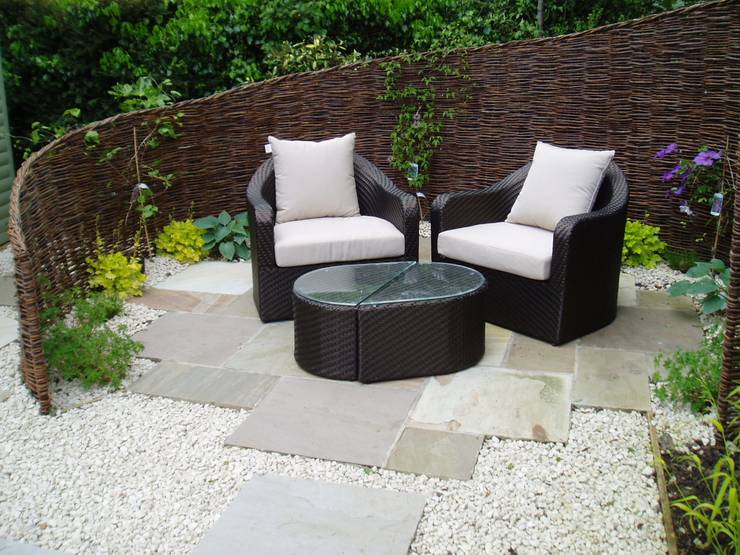 Low Maintenance Garden
Cherry Mills Garden Design
8. Special style of fencing on stilts that allow planting of larger shrubs without getting into the way.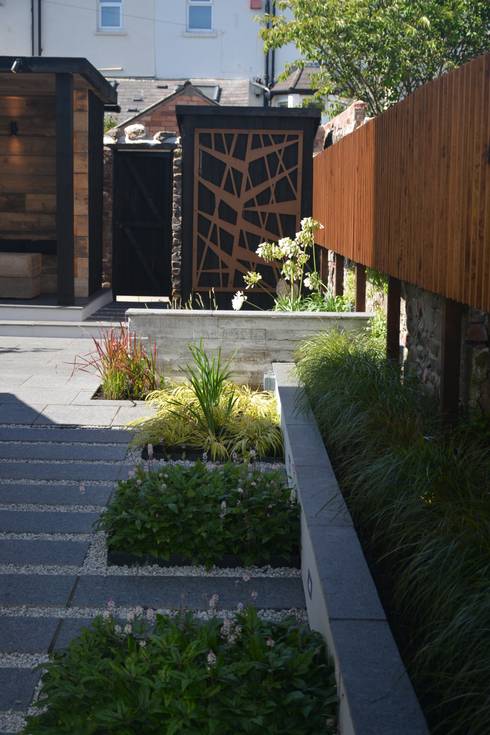 Black granite and concrete shutter board wall
Robert Hughes Garden Design
9. Take the massive wooden fence severity by stroking it into light shades and colors.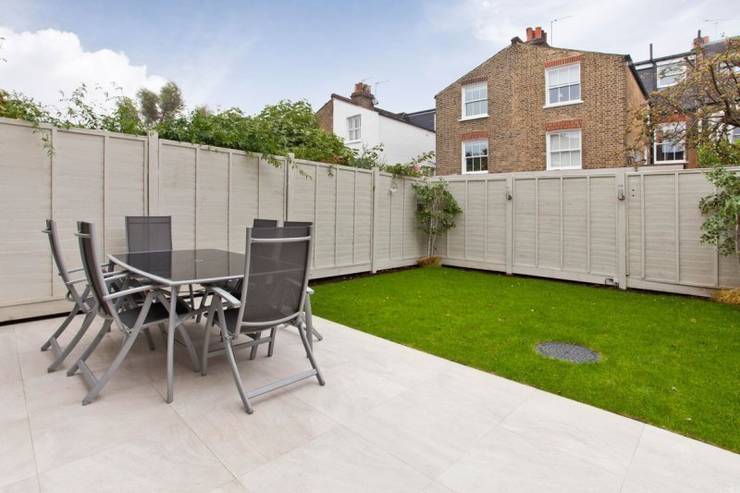 Narbonne Avenue Clapham
Bolans Architects
11. Keep yourself limited to a smaller garden in narrow slats and bright colors so that larger leafy garden appears.
12. A modern and dynamic fence that takes its form and structure in dual shades.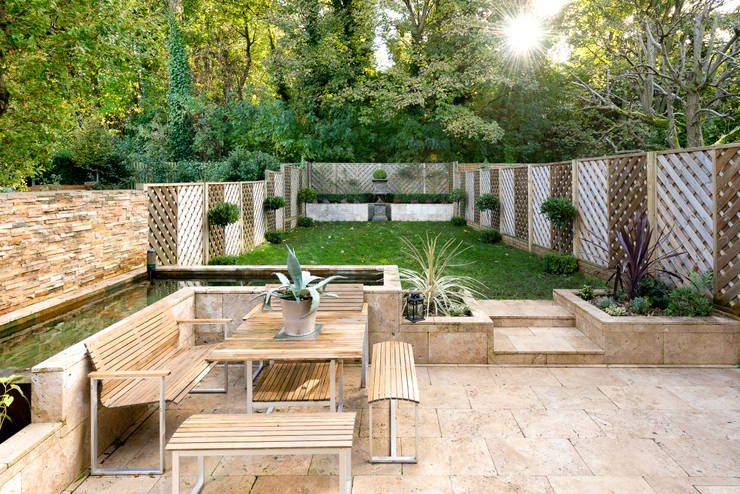 Claremont Road
Will Eckersley
13. Privacy is not a problem with these high-mounted top, braided panels.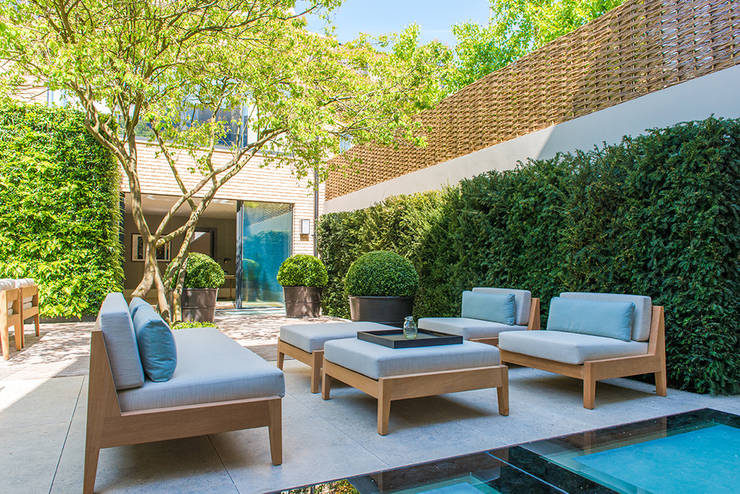 ​Back garden at Bedford Gardens House.
Nash Baker Architects Ltd
14. If you can adjust little on privacy then this dark wooden fence with unusual cutouts just looks great and stylish.
15. Powerful and yet quite simple, this fence is a timeless classic.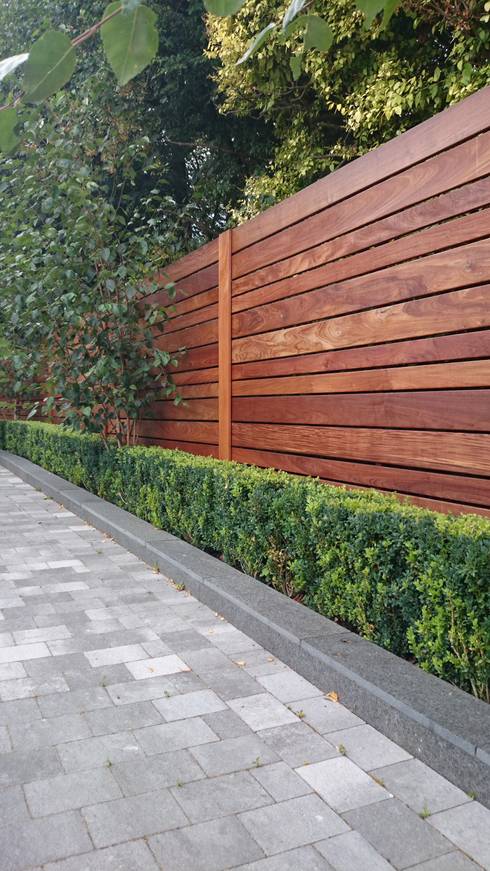 Contemporary screening , fencing & wall panels
Paul Newman Landscapes
16. Get inspired by the shape of the trees and plants in the garden. The curved lines in scenery always look great.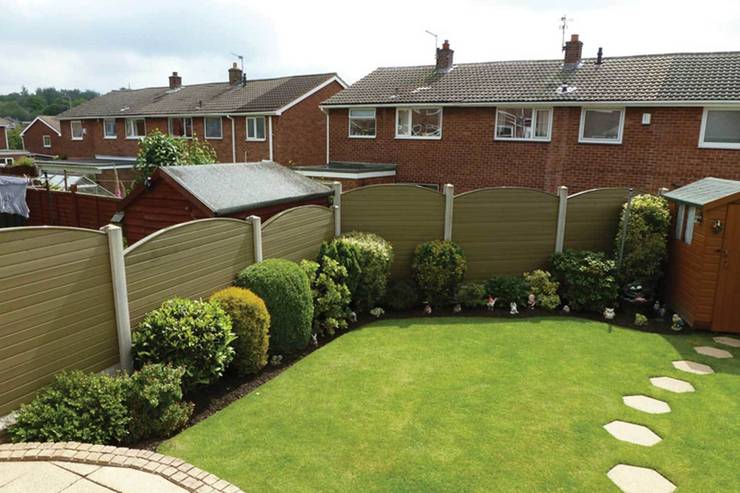 Eco Fencing project
Atkinsons Fencing Ltd
Get extended protection at your home and install iron bars for protection. Get some ideas from this idea book.