We talk a lot about what you should put in your garden to create a really striking display, but what about those things that you should be avoiding? It's not a matter of personal taste in this case, as we're focusing on the things that are not a good financial investment. 
We've looked at advice from landscapers and gardening professionals in order to compile a handy go-to guide of the best and worst garden investments so, before you start revamping your space, take a look and make sure you'll be getting your money's worth!
1. Best—Attractive hardscaping additions, such as decking, help to create a multifunctional and long-lasting garden
2. Worst—Expensive, fancy plants that need a lot of care, attention and specialist food won't ever recoup their value
3. Best—Ensuring your garden privacy is vital, but you don't have to negate style if you invest in a beautiful fence
4. Worst—Using mains-powered lighting in your garden is a huge error when there are so many fantastic solar options freely available that only require an initial outlay
5. Best—Structural plants, such a thick-growing shrubs, that offer good ground cover are a fantastic way to make sure your garden looks mature and stays healthy
6. Worst—Hard to install water features might look good once they're up and running but, if they're hard to get to grips with, they could require a lot of on-going maintenance
7. Best—Evergreen plants and trees will help to keep your garden looking lush and vibrant throughout the year
8. Worst—Seed kits always seem like a great idea but actually getting them to germinate and become strong enough to transplant takes a lot of time and effort. This is not a great idea if you're a novice
9. Best—A well-proportioned garden cover is fantastic for making your space usable regardless of season or weather. Who doesn't want to enjoy some outdoor dining every now and then?
10. Worst—Commercial pesticides are cheap to buy but have a costly impact on the environment, your plants and animals. Try to invest in more ecologically sound variations of pest control
11. Best—A good-looking, reliable barbecue will never go out of style or stop being useful. You don't have to go crazy and buy a gas-powered mobile kitchen, but rather opt for a strong, classic variation and it'll pay for itself in one summer!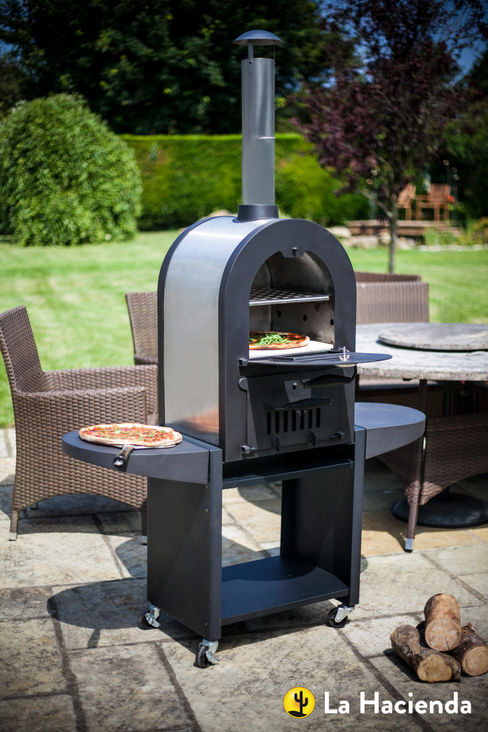 Romana wood fired oven
La Hacienda
12. Worst—Mass-produced garden art will never add the style or class that you want in your garden, so go avant garde or commission your own
13. Best—If you want your garden to look fabulous all the time, the best investment you can possibly make is to hire a professional gardener. It takes all the stress and worry off your shoulders